30th June - 3:00PM CEST
Webinar - Webinar
RENEWABLE CARBON
Renewable carbon may have different sources, offering several options to produce materials offering consistant characteristics, without compromising the level of performance
ISCC PLUS CERTIFICATION
Instead of banning plastic from modern society, the circular economy takes a more holistic approach to the plastic waste problem. The idea of a circular economy is based on the concept: Reduce, Reuse, Recycle.
ISCC PLUS certification provides traceability along the supply chain and verifies that companies meet environmental and social standards. For companies using the mass balance approach, ISCC PLUS certification verifies that the mass balance accounting follows predefined and transparent rules.
WEBINAR
This webinar will provide some information about our company's approach to sustainability, the ISCC Plus certification and its benefits, as well as an overview of MCPP renewable solutions, including soft and rigid material offering a high and consistant level of performance and long shelf life.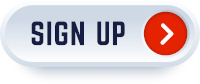 After registering, you will receive a confirmation email containing information about joining the webinar.
I can't attend it but would like to listen the podcast
Please sign-up through the registration process and select "yes" for receiving the plink to podcast.
---
Speakers:
Fabien RESWEBER, is Sales and Marketing Manager for Building Industry and Consumer applications at MCPP . Fabien is a Chemical Engineer, and he has been working for R&D and S&M departments in masterbatchrs, compounds, and bioplastics industries.
Lisa WEIGAND is Advisor Circular Economy at Mitsubishi Chemical. She works on sustainability projects within Mitsubishi Chemical. Lisa is a chemist and has experience in innovative technologies, renewable materials and sustainable solutions.