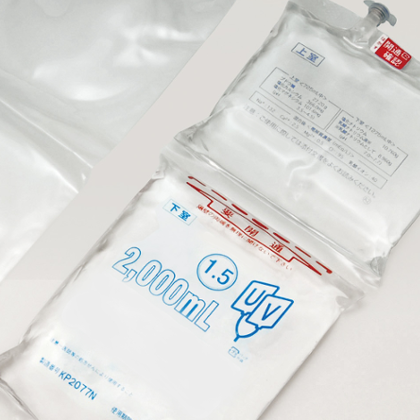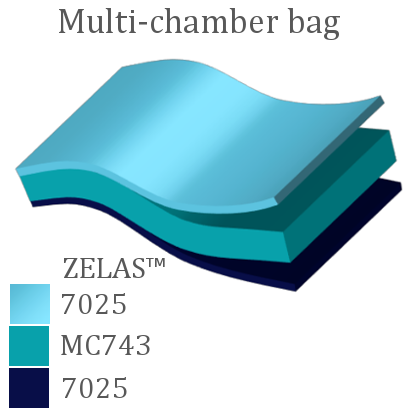 SOLUTIONS
MCPP has a long track record of supplying ZELAS™ medical polymers to the infusion bag market.
ZELAS™ is recognized like transparent medical polymers for infusion bags, including solutions for frangible seal reservoirs.
PROCESS and design engineering
Grades are available for injection molding, blown-, cast-, and co-extruded films. Our MCPP global team is here to assist with development and technical support of your specialized medical applications and processing.
APPLICATIONS
ZELAS™ medical polymers are available for:
Parental nutrition
Hemodialysis
CAPD
Blood platelets
Fat emulsion preparations
Pyrazolone
FEATURES
ZELAS™ 7025
High heat seal resistance
Soft and non sticky
Suitable for easy heat seal process
ZELAS™ MC743
Flexible
Transparent
Toughness
Heat resistant
STERILISATION
High heat resistance, pass autoclav/steam sterilisation processes very safely.
COMPLIANCE
ZELAS™ grades are compliant to Pharmacopoeia and food regulations. For more details, please contact our MCPP representatives.
Before using ZELAS™ products range, please follow all legal regulations, patent regulations, conformity and safety limitations in the individual application by testing it.
In case of an application that comes in contact with the human body, for medical use or food contact applications, please consult us before using our products.
Please let us know if there are any other requirements or if we can help you in any way.