10th June - 2:00PM CEST
- Webinar
CONSUMERS PREFER PAPER & CARDBOARD PACKAGING
Today paper-based packaging has gained popularity for being better for the environment, as consumers become increasingly conscious of their packaging choices supporting sustainability solution. Over three quarters of Americans or around 78% wish more brands and retailers used paper packaging instead of plastic packaging similar to those in EU where 63% of consumers prefer paper and cardboard packaging for being better for the environment.
Based on this consumers' trend, companies need to stay up-to-date and adjust their strategies accordingly in order to keep ahead of the game upon sustainability of packaging.
BIOPBS™ COATED PACKAGINGS SUITABLE FOR HOME & INDUSTRIAL COMPOSTING
BioPBS™ is one of the solutions offered as the coating material to the paper packaging market as an excellent approach towards sustainability in packaging contributing a renewable resource with paper recyclability and industrial or home compostable solution at the end-of-life for product manufacturers, retailers, brand owners and consumers.
TECHNICAL WEBINAR
This technical webinar highlights BioPBS™ technology in paper coating application demonstrating the properties, characteristic overview, processing condition and accreditation test in recyclability and compostability at industrial facilities and at home. Several example of commercialized product in the market will also be presented.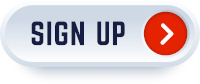 After registering, you will receive a confirmation email containing information about joining the webinar.